In Carol's Kitchen, Saratoga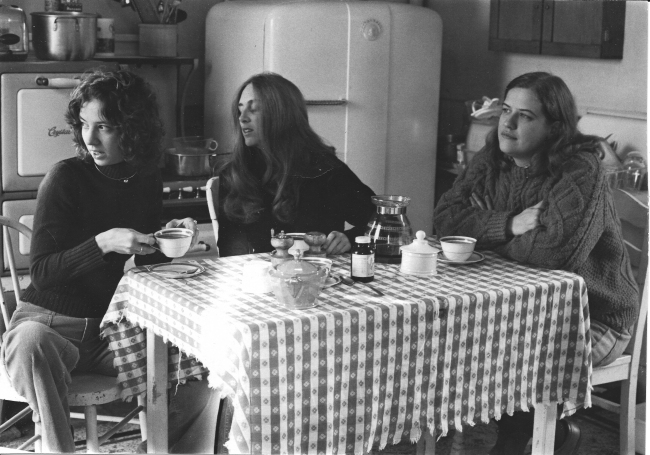 Left to right: Terri, Carol & Liz


Teresina Huxtable
Born and raised in central New York, Teresina Huxtable's early musical training included the typical piano lessons, church and school choirs and high school orchestra, in which she played viola rather poorly. Discovering Sing Out! Magazine at age 13, and diving head first into the Hootenanny craze of the '60s, she first performed (with guitar) on her high school stage with 2 friends less intimidated than she.
In college, she and roommate Liz Hood performed as a duo: The New Millard Fillmore Memorial Orchestra and Chorus Ladies' Auxiliary. After college and a chance meeting with former dorm-mate Carol Christensen, Terri, Liz and Carol, now all living in Saratoga Springs, began singing as Huxtable, Christensen & Hood in 1974. It all started with drinking tea in Carol's kitchen.
Retiring after 37 years as a Special Education teacher, Terri has often appeared with husband singer-songwriter Michael Jerling as part of his trio. But singing with HCH has been the one constant over the decades since they first began, except that now they drink cappuccino.